This web site does not host or receive funding from advertising or from the display of commercial content.

This page was

TPN (The Prostate Net) is a non-profit patient education and advocacy organization dedicated to providing an interactive online network to maximize broad scale, mass communications of actionable health messages for Prostate Cancer Victims and their caregivers.
.

Read more »
Welcome from Virgil Simons, Founder & President
of The Prostate Net
African-American men have the highest incidence rate of prostate cancer in America and a mortality rate more than 200% greater than white men. This disparity can be lowered through education about the disease and early detection; click here to help change this negative impact.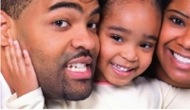 African-American Risk Info