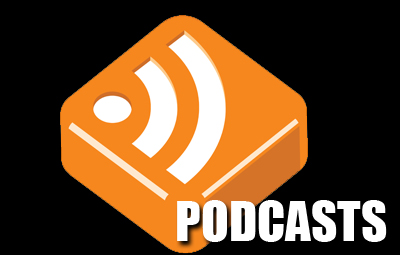 PodCasting is an important new technology that can be an addition to your educational and decision-making experience. Research has shown that being able to hear information that complements written material provides a better learning experience.
We suggest that you read the relevant article, interview, text, etc. found in other locations on this site, then listen to the PodCast, either from the computer or downloading it to your MP3 player to listen to it at a later time.
Another important option to consider is to have your doctor be aware of the PodCast, or listen to it with you at your next appointment, in order to better counsel you as to the appropriateness of the topic covered for the management of your disease condition.


Understanding the PSA Test
Dr. Isaac Powell addresses the controversy of PSA screening and why the PSA test remains an important and relevant diagnostic tool. Listen to Dr. Powell

The New PSA Test Standard
Hear Dr. Catalona talk about this important new PSA standard in the management of the disease. The Catalona Project
Dr. Arnon Krongrad speaks about the laparoscopic radical prostatectomy, its benefits, and the key things that the patient should discuss with his doctor. Dr. Krongrad is a noted pioneer in laparoscopic surgeries and his commentary is a "Must Hear". Additional information on the subject can be found on Dr. Krongrad's Website - http://www.laprp.com - as well in The Prostate Net's newsletter archives at:
intheknow.htm

| | |
| --- | --- |
| There is an increasing demand from patients for the laparoscopic prostatectomy surgery done with robotic assistance. Dr. Ihor Sawczuk has been in the forefront of this technology and gives "Need To Know" information to those considering the procedure. Listen to Dr. Sawczuk | |

Managing the Side-Effects of Treatment
In many cases the person treated for prostate cancer will experience side effects that can have a temporary or possibly permanent impact. Dr. Lee discusses how these side effects can be best managed. Listen to Dr. Lee
| | |
| --- | --- |
| Refractory Prostate Cancer is a condition that occurs when hormone therapy no longer is effective and the disease begins to move to a more advanced stage. Dr. Tia Higano discusses some of the therapeutic options now available. Dr. Tia Higano on Refractory Prostate Cancer | |
| | |
| --- | --- |
| Managing Bone Health - Dr. Susan Slovin talks about the impact of disease, medication and treatment protocols on the bones and on the importance of maintaining a strong skeletal structure. Dr. Slovin on Managing Bone Health | |
Oncology Podcasting
Audio and video PodCasts on advances in cancer care in both English and Spanish.
The Importance of HIV Screening
Listen to Dr. Bernard Branson speak on the subject of a critical new health disparity. Click Here

WOMMA Podcast
Behind the Barbershop Initiative:
Presentation to the Word of Mouth Marketing Association
"Recognizing that a barber is often someone with whom men talk about anything, Virgil has a hunch that barbers would be ideal agents in a word of mouth campaign. Virgil's hunch paid off."
To download a podcast to your own computer right click on the link and select "Save Target As...",

(for MAC "Download Linked File") a dialogue box will appear allowing folder selection on your computer.
---
Prostate Videos.com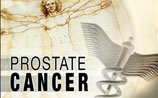 A library of informational videos on the management of prostate cancer narrated by noted clinician, Dr. Gerald Chodak. They can be used in conjunction with the audio PodCasts to enhance the learning experience.

HearThis.com - Take the best of our Pod Casts and share them with your family, friends, patients or put them up on your Website to benefit your community and/or clients.

The Doctors Channel - Site listing short information videos on many subjects relating to prostate disease management